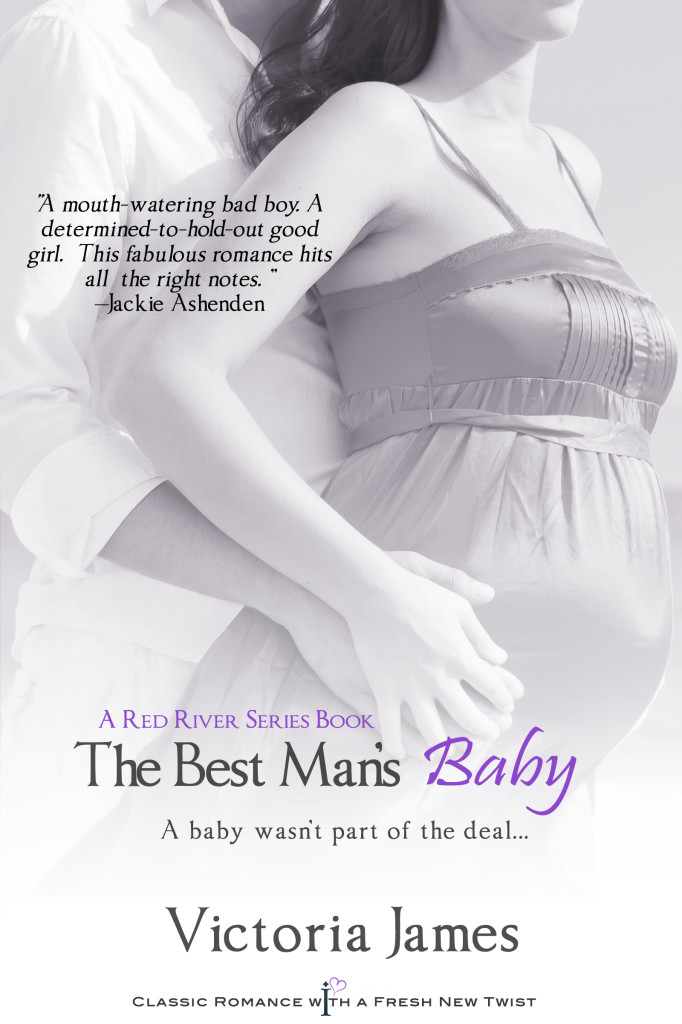 I know, I'm days late posting this! I promised Tuesday, and here we are already at Thursday. Better late than never, and I think I'll just blame this on my kids who don't understand the concept of relaxation when on vacation-and keep waking up before 6:00am! Tomorrow we're returning from the cottage…and I guess maybe I'll get more sleep, you know when the vacation's over…
So here we go…
In honour of the The Best Man's Baby going up for pre-order, here's a little sneak-peek at Jake and Claire…
For those of you who read A Risk Worth Taking (the first book in The Red River Series) I think you'll be pleased to know that this book begins with Holly and Quinn's wedding reception (eep! Ella is there too ;-)).
It finally dawns on Claire that while her best friend is about to embark on a life journey with the love of her life, Claire hasn't had more than a short conversation with the love of her life. This excerpt begins with the almost empty reception room, and Claire standing alone at the bar…or so she thinks 😉
   She squeezed her eyes shut, trying to obliterate the image of Jake from her mind. He was rough and hard, sexy in a way that made most women shiver inwardly with anticipation. He was the guy who worked hard but played harder, and he was never without a woman by his side. Jake was the kind of man so good looking that temperatures rose a few degrees the moment he walked into the room. The kind of man who always knew if he wanted a woman he could have her. The kind of man…oh shut up, Claire. She took a long drink, savoring the slow heat as it traveled down her throat.
"I never had you pegged as a whiskey drinker," a deep voice said close to her ear. Her body and mind recognized that voice at the exact same time. She closed her eyes and took a deep breath.
He'd come back. Jake was the only man who could fill the void that was threatening to consume her tonight. She could feel the heat emanating off his body. He was standing directly behind her, close enough that if she leaned back an inch or so, she would be against Jake Manning's hard chest. She slowly turned around, heart hammering, senses buzzing, and looked up into his blue eyes. Try to be cool, Claire. Sultry. "And what kind of drink do you think I would have ordered?"
A leisurely smile graced his handsome face, revealing straight white teeth. "A Shirley Temple."
Her mouth dropped open. The man thought she was a child. "Thanks," she muttered, determined tonight she would change his opinion of her. "I bet you your Harley you don't know a thing about me." She finished off the remains of her whiskey and licked the moisture from her lips. Jake's gaze went from her mouth to her eyes, and then he took a drink. He placed his empty glass on the counter, his arm brushing against her bare shoulder.
"Can I buy you another one?"
"It's an open bar, but I guess old habits die hard. Woman at bar. Buy drink. Score," she said, tapping her finger against his hard chest.
"I'll have you know it takes a lot more skill than that," he murmured, his voice low and delicious, each syllable resonating inside her body.
"I've seen the women you hang out with. I'm sure it doesn't."
"I wasn't aware you were keeping tabs on me."
Ach! I loved writing these two!! Jake and Claire had me laughing and crying so many times. I hope you enjoyed the excerpt and I can't wait to share the book with you! Thanks so much for reading 🙂
Available for Pre-order: Amazon  B&N