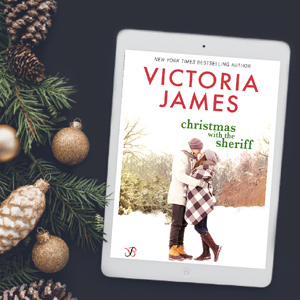 I loved writing this book so much-it's an emotional one, but I find the Happily-Ever-Afters are so much sweeter! CHRISTMAS WITH THE SHERIFF kicks off my new, Shadow Creek, Montana series.
All of the Bailey siblings will get their own stories and I can't wait to share them with you.
If you're on my newsletter list, be sure to open your email today, there's an awesome giveaway happening! Not on the list? Join Now! You'll get a FREE NOVELLA as well as exclusive emails with contests, sneak previews of upcoming books, and release info!
Buy Now!
No tags for this post.