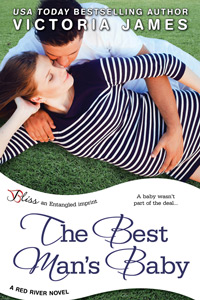 I'm so excited and grateful that The Best Man's Baby has received such an awesome response and is flying off the virtual shelves!
You've all been such a great support so I'd like to celebrate by having a contest for a $20 Amazon Gift Card. The contest is super easy-all you have to do is tweet your favourite line(s) from The Best Man's Baby and be sure to use the hashtag #BestMansBaby in your tweet.
Tweets and Retweets get an extra entry! I can't wait to see what your favourite lines are from Jake and Claire's book!
I'll announce the winner this Friday, August 16th.
Thank you and good luck!!
No tags for this post.