The Best Man's Baby is available for pre-order on Amazon and Barnes & Noble!! I'm so excited to finally be able to share this book cover with you! What do you think?? I can't wait to share the book with you as well-I hope you love Jake and Claire as much as I do!! Tomorrow's Teaser Tuesday, I'll be sharing an exclusive excerpt from The Best Man's Baby!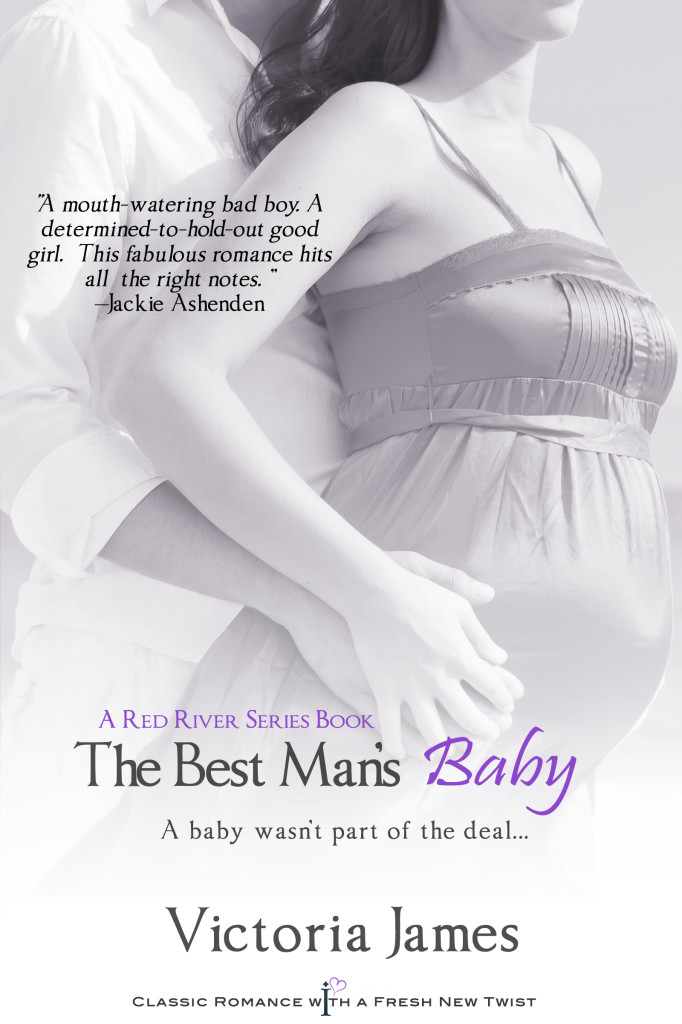 Florist Claire Holbrook has always played by the rules her entire life, but breaks them to spend one night with sexy lone wolf Jake Manning, a man she's adored since she was a teenager. Six weeks later things get complicated when she discovers they created a bond that will last a lifetime…
Jake has never played by the rules. Getting Minister Holbrook's daughter pregnant wasn't part of any life plan, but he won't run from his responsibilities. He'll step up and be the best man he can, even if he doesn't have a clue where to begin. The more time he spends with Claire, though, the more he wants her, and the harder it is to get close because that would mean sharing the one thing he hasn't with anyone–the truth and his heart.                   
Here's what Romantic Times Magazine had to say about The Best Man's Baby:
The Best Man's Baby (4) By Victoria James: Fueled by a few too many drinks at her best friend's wedding, good girl Claire decides to let loose. She decides that she deserves one night of pleasure with her long time crush. Jake is hiding secrets about himself and knows that he can never have a future with the beautiful Claire. But he finds that he can't say no to the preacher's daughter. They agree to one night of no-strings-sex; the don't count on making a baby. Now they have to figure out if everything happens for a reason. Readers will be charmed by bad boy Jake and the sweet yet strong Claire. With slightly sarcastic dialogue and dynamic characters, The Best Man's Baby is a wonderful read.
Thanks for reading!! Thank you all so much for your support, xo. I'll be back tomorrow…