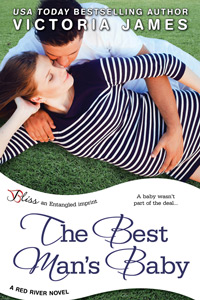 Thanks everyone who entered the contest and took the time to tweet their favourite lines from The Best Man's Baby! I'm so excited to announce that Melissa Limoges has won the Amazon Gift Card!
Thanks again everyone-it was so cool to see what your favourite lines were…oh and the winning, most tweeted, line?
"'Welcome home, daddy.' She stabbed the positive pregnancy indicator stick through his hamburger…" 
I'm glad you all loved that much as I did! We all know Jake deserved it 😉
Thanks, everyone!!
No tags for this post.