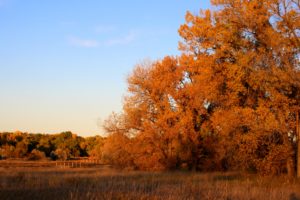 I'm so happy we made it to autumn.  This is my absolute favourite time of year.  Cool mornings and evenings, crisp air filled with the smell of freshly fallen leaves.  Oh, and kids back in school 🙂
DS started grade one at a new school last Wednesday.  This was huge for him (and me).  I think I may have been more nervous than he.  It took me an hour to pack his lunch (don't ask) and all the while I kept thinking how fast everything flew by.  I could have sworn my little guy was just a baby a few months ago.  Now, he's off to grade one.  He had a great first day, loved his class, and his 'big kid' school.  HUGE relief!  I still have the almost-two-year old at home with me, so the days are packed.
This wasn't the best of summers, so I am happy to see it go.  Radiation for my dad ended the last week of August, and in December he will hopefully get the all-clear.  He's looking good, so that's a nice indicator that he should be fine.  We managed to squeeze in one last trip to the beach before school for the kids, so that makes me feel a little better that the boring summer for the kids ended on a high note.
As for my writing…well it's been a challenge.  For the first time in a long, long time, I've really struggled with productivity.  The whole summer was filled with chaos, lack of routine, and those daily trips to the hospital.  And it's taken it's toll.  I feel like I'm finally getting back into the swing of things.  And boy do I need to…
I'm gearing up for a huge year-I'm working on a super secret project (I can't believe I'm actually writing that), as well as finishing up a proposal that should have been done a while ago, and I'm waiting to hear on a proposal that was sent in during the summer.  My first book releases in November!  As soon as I have the title I'll share…
Now that routine is back, I'm starting my 5am wake-ups again…and I do love them.  The trick to making them work though, is by being asleep by 11pm.  I know that this 5 am slot is my time, without any of the interruptions and unexpected duties that the day inevitably brings.  And it's nice to know that some word count has been done by the time DD and I are walking DS to school.
Here's to a happy, healthy, productive autumn….with plenty more blog posts!