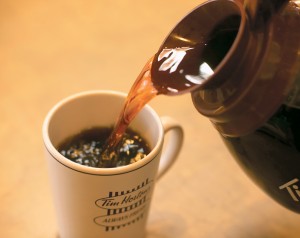 This last year has been filled with writing up proposals and completing manuscripts.  I've been so fortunate that Entangled Publishing has bought my books-and has had so much faith in me as a new author.  My editor there is so awesome, and a fellow Canadian gal too 🙂
Last week, my first round of edits arrived in my inbox.  Being the stalker that I am, I've read about this inevitable day on other published author's sites-how they dread them, how hard they are, how nervous they make you feel.  Well, they were all right.  I had an overwhelming urge to eat bad food, LOL.  Seriously.  Or drink wine.  I did resist (how long I'll manage to hold out, I have no idea)…I printed out the revision list and really read it (not just skim for the horribly difficult changes) and agreed with all of them.  There wasn't even one item on that list that I questioned-a lot of them were like, "why didn't I think of that?"  So, I guess that's good!  Now to actually tackle these things…I've got 1 week left.  Tick, tick, tick.
Lucky for me, super author and friend-and also one of my HPT gals-Olivia Miles wrote an awesome post on how she tackles revisions so I'm definitely going to take her advice.  I also think I'm going to need a big chunk of time to do this-it's hard to concentrate on the changes with only an hour here and there.  Oh, and I'm going to need lots of Tim Horton's coffee.  Or Starbucks.  Lots.  Seriously, if I'm not snacking, that's the least I should get!
I have to stay focused and prioritize my time as well-b/c I've got my secret project on the go-as well as that proposal I was halfway through writing.
Fall so far has started off with a bang!
No tags for this post.