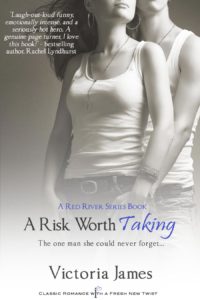 In honour of my new book, A RISK WORTH TAKING, and this sparkly new website, I thought I'd celebrate with a contest for readers! This book is the first in a my RED RIVER SERIES, so something extra special is in order for this…
My book is up for pre-order right now, and will be released on Monday.  Be sure to check back next week for the contest details and all my blog tour info.  I promise, this is going to be a fun contest!
I do hate being a tease, so here's a little hint:  My heroine, Holly, loves her designer accessories and I have a feeling you will too!