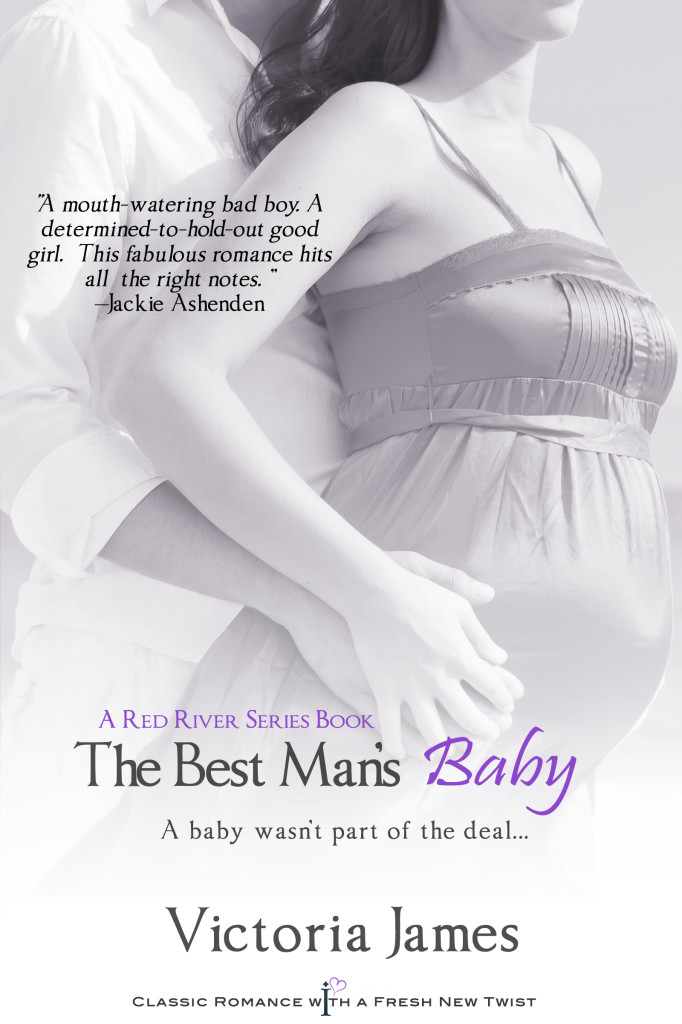 It's finally here-today I get to share Jake and Claire's story with you! As you know, this is Book Two in the Red River Series. Jake is, of course, the middle Manning brother, and as you'll soon discover, has a whole other side to him that no one knows about.
Florist Claire Holbrook has always played by the rules her entire life, but breaks them to spend one night with sexy lone wolf Jake Manning, a man she's adored since she was a teenager. Six weeks later, things get complicated when she discovers they created a bond that will last a lifetime
Jake has never played by the rules. Getting Minister Holbrook's daughter pregnant wasn't part of any life plan, but he won't run from his responsibilities. He'll step up and be the best man he can, even if he doesn't have a clue where to begin. The more time he spends with Claire, though, the more he wants her, and the harder it is to get close, because that would mean sharing the one thing he hasn't with anyone–the truth and his heart.
The Best Man's Baby Blog Tour Stops:
August 12: Delighted Reader  & The Hot Pink Typewriter
August 15: Ex-Libris
August 19: My Devotional Thoughts
August 19: Long and Short Reviews
August 22: Book Lovers Inc.
August 26: Perusing Princesses
September 2: Storm Goddess Book Reviews and More
September 9: Room With Books
September 9: Ramblings From This Chick
September 16: Ever After Romance Book Blog
September 16: TBQ's Book Palace
September 23: Musings From An Addicted Reader
September 30: Bunny's Review
September 30: Book Freak
Also, this week, Indulgence Books is hosting a Scavenger Hunt and I'll be participating along with some lovely, talented Indulgence authors. You won't want to miss this contest-the price is awesome-be sure to check it out here: Indulgence Scavenger Hunt