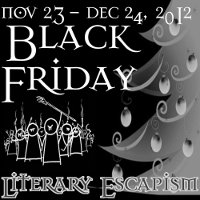 I'm at the Literary Escapism Blog and there's a short story I've written-about Jackson Pierce (THE BILLIONAIRE'S CHRISTMAS BABY) and what would happen if he went Black Friday shopping!  Those of you who've read the book know that this guy doesn't 'do' shopping, LOL.  It was a fun, short piece to write and gave me a chance to visit with my handsome friend, Jackson 😉
What else is cool about the blog? There's a giveaway!!!  Yup, I'm giving away a copy of THE BILLIONAIRE'S CHRISTMAS BABY, so be sure to get over there and enter!!!
Have a great day, everyone!