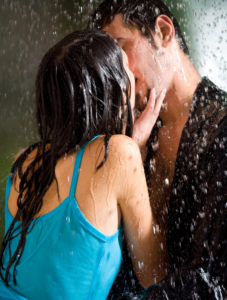 I've been very bad, I know! This has really been a year of starts and stops for me. We've gone through everything from the typical kid flus and illnesses to some really scary stuff with my mother. I'm so happy to say that now, everyone is fine. My father has finished all his cancer treatment and is cancer-free. My mother who had surgery to have a tumor removed this spring (this was not expected and we were really praying for a happy outcome) also received a clean bill of health. We're all grateful and I feel like things are now settling down and returning to normal fast-speed. School has started and for the first time ever, I now have 2 kids in school-full day!!! And of course, the first school cold has made it's way through our house. I'm not even surprised…enough babbling? Want some news?
I've got SO much news, I might burst with it! I can't reveal all of it yet (I'm sorry!) but I think you're all going to be really happy…what can I say at this point?
Evan's book is coming out this October 20th (one month!).
I will have more news on Evan…as well as some other awesome, exciting stuff. I think it's worthy of a newsletter so watch for one, soon!
Also, I know a lot of you guys who signed up for my newsletter after I sent the one with the big Evan excerpt one out, didn't get to read it. So…I've got a teaser for you below! I hope you enjoy!
If you're not already following my blog, be sure to do so-you can on either the left or right sidebars. Same with the newsletter, lots of cool stuff coming up, you won't want to miss it!
Enjoy the excerpt!
The engine purred, and she turned to him, her fingers gripping gearshift between them. The fear in her eyes propelled him to place his hand over hers. Her hand jumped beneath his. "You can do this," he said, his voice sounding hoarse to his ears. She gave him a nod and stared straight ahead.

            And then in a split second, she'd pulled the key out of the ignition, slipped her hand from his, and practically jumped out of the car. Evan swore under his breath, and before she could get far, he met her outside. Rain poured down, and he grasped her shoulders. She was crying.

            "Grace," he said, willing the odd lump in his throat to go down. For some reason, her tears didn't make him want to run the other way. They made him want to stay. And fix things for her. That should have been his first warning to pull back.

            She squeezed her eyes shut and leaned her head back against the car, rain mingling with her tears. "I thought I could. I thought I could get all the memories of that day out of my head. But being in the car with you…Evan. It just brought me too close. I don't want to go back and conquer anything. I can't do it. I'm sorry."

            He felt helpless for a second as he watched the torture play across her delicate features. But he wasn't a helpless kind of man. He didn't sit around and watch people suffer. He didn't know what the hell he was feeling, what he was thinking, except that he needed Grace to feel safe.

            And he wanted to feel her against him, where he knew he could keep her safe.

            He gently pried her hands off her face, holding her wrists. "You don't owe me an apology."

            Her gaze leveled on his, green eyes bright and intense and filled with so much emotion that it slammed him into him. "I owe you everything."

            He didn't want that. He didn't want her gratitude. He wanted everything but her gratitude right now…and if that wasn't about to complicate the hell out of everything. All the promises he made not to get involved… He let go of her wrists and braced his hands on the car, on either side of her head, taking a step closer, feeling the shiver of awareness that ran through her.

            Maybe he could convince himself that this was his civic duty. Good Samaritan stuff and all that other crap that was involved when a person lived in a small town like Red River. He was more than willing to sacrifice himself and offer up the best thing he could offer for easing any kind of pain.

            He just wanted to make her feel better.

           He leaned down and gently kissed the soft flesh beneath her earlobe. She clutched his biceps and let out the sexiest sound that had every single reason why he and Grace couldn't happen flying out the window. He trailed kisses along her wet skin until he reached her gorgeous, soft mouth.

            Grace tasted like dessert, the sweetest he'd ever had.
Hope you enjoyed the Evan and Grace teaser!
Victoria
xo