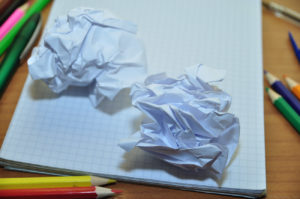 The last few weeks have been a crazy blur of family commitments, kids, revisions, proposals, more proposals, COOKATHON, and more revisions!  Here's a quick rundown of where I've been…I think I need more coffee…
-finished my first set of revisions-but I had an extension b/c as I was plugging away at the revisions that my editors suggested (they were really great suggestions, by the way!) I had another idea.  So of course I ran it by her (am I the only one who still breaks out in a cold sweat when speaking to an editor, no matter how nice they are??) and she liked it, told me to go ahead with it and take a few extra days.  Did it.  Done.  Hit send (at 11:30pm on the night they were due).  I'm torn between hiding and refreshing my inbox.
-During that time I had to work on my share of a project that I'm so super excited about but don't really think I can share yet.  I still can't believe I've been given this opportunity, and I've had many fan-girl moments while doing this.  I had to get over my intimidation and just work on it-these people were so awesome and so much fun to work with.  That's all I'm going to say, because I'm sure if I keep blabbing I'll end up saying too much!
-The revisions and the secret project wrapped up at about the same time, which was perfect, because Monday was COOKATHON!!!  What is Cookathon,  you ask?  It started three years ago when I was in severe nesting mode and eight months pregnant with dd.  My bff who is just as crazy as I am, decided that we were going to make a bunch of homemade food and freeze it.  Big deal, right?  Well, we're not just talking one or two items.  We made…40 homemade Pizzas (my nonna's recipe) and 12 portions of homemade Bolognese sauce!  In one day.  Of course, we split the bounty.  It was such a success we've kept up the tradition and this was our third year.  The day always starts out with a mixture of giddy panic, gossip, and coffee.  Then it turns to panic.  We're running around the kitchen, wondering why we ever came up with such a stupid idea, cursing ourselves.  The low point of the day was when at 12:30pm I counted the remaining pizza doughs that still needed to cook and there were 27 left.  I think we almost cried.  But as usual, we persevered, and at the end of it all, we each had 20 pizzas and a bunch of sauce.  Phew.  Takes a day to recover, but so worth it.  Now I know I have a bunch of ready-made dinners in the freezer!
-Then I had to open up the manuscript I'd had to push aside when the revisions came in and get back to it.  I need this proposal done and gone, like yesterday.  No problem, right?  It wouldn't have been had I not received another set of revisions for my January book!  Ahhhhhhh!!!!!!
-So my plan is to finish up this proposal this week.  Then take the next three weeks to do the revisions…
Things have been nuts, but I have to admit, I'm  loving it…loving the fact that I'm busy doing what I love. I don't even care (most of the time) how messy my house is.
A year ago I never would have imagined any of this…