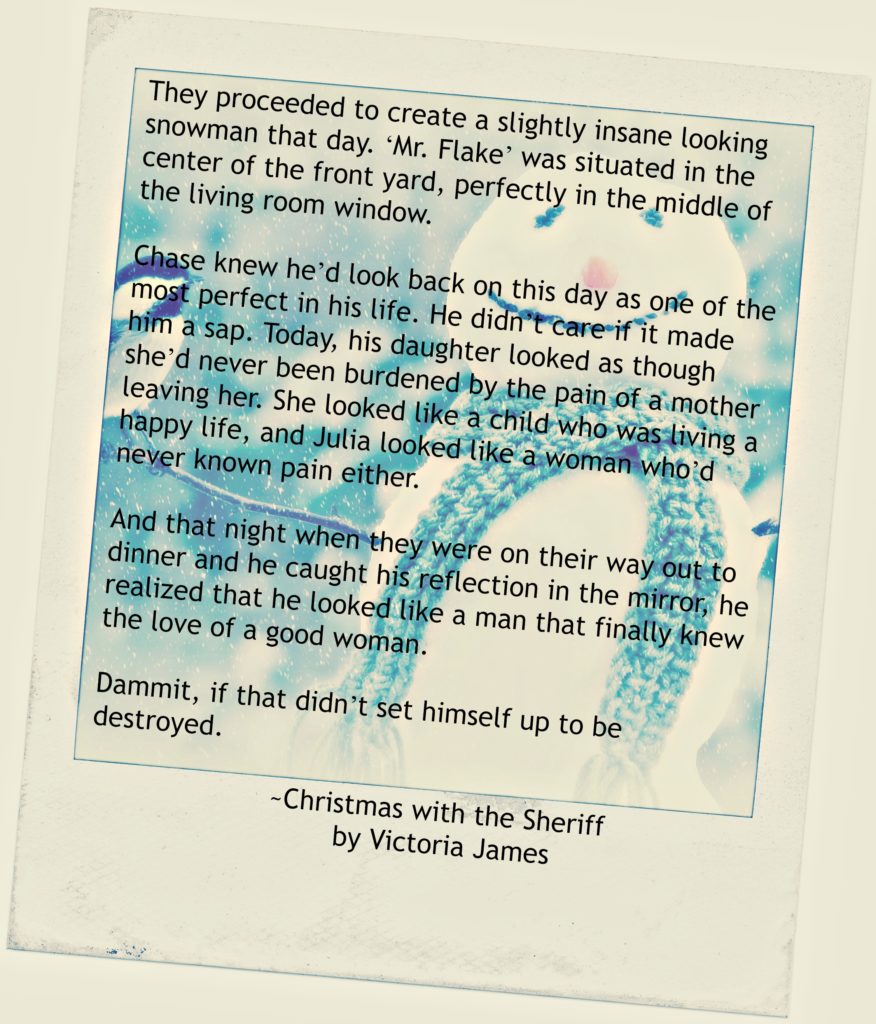 It's been a while since I've done one of these!
Here's an excerpt from my new release, Christmas with the Sheriff.
I loved writing this book and Chase's character. He's one of the rare heroes that I've written that has it all together, despite facing some heartbreaking life challenges. I've met few people like this in real life but they are those people that you can always depend on, that you get advice from, that seem to survive no matter what.
A man like that is exactly what my heroine, Julia needs :).