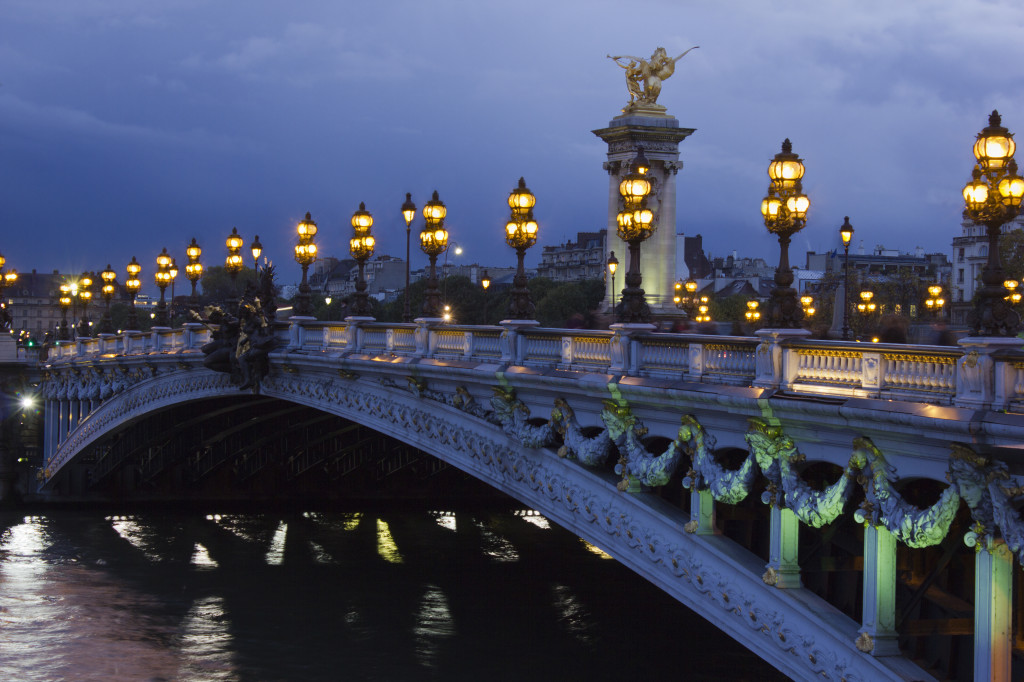 As soon as I hand in the third Red River Book to my editor, I'm jumping to a different project. My working title for this manuscript is, Weekend at the Castle and most of the book takes place in France. This is due in November-so I'll have to get right on it once Evan and Grace's story is gone. It's a departure from small town characters and life…it has glamour, intrigue, and characters that are true to me.
Okay, so let me set up this scene for you. Our heroine, Madelyn Winters is a journalist and she's at movie release gala in Paris. She's standing outside on a balcony with her employer-and she's resigning from her position as an entertainment reporter. He tells her that if she can land one big, last story, he'll let her out of her contract. Madelyn has some pressing family issues and feels she needs to devote as much time as she can to her ailing mother back in Toronto. She had entered the entertainment industry to seek out-and perhaps hurt-the famous movie producing Weston family. She holds the Weston's responsible for much of the hardship she and her mother have suffered. This snippet begins with Hayden Weston-the eldest son and renowned movie producer-interrupting her conversation with her boss (Darren). Hayden has already harshly judged Madelyn based on a scathing editorial piece she had written about him a month earlier. Hayden will be very hard to resist…and really, what girl can resist a man with a castle in France? 😉
Little do either of them know that this encounter will be the beginning of a journey filled with passion, love, heartache, but ultimately a happily-ever-after…
     "Good evening, Ms. Winters," a deep, rich voice called out, sending a jolt of awareness through her body.  She recognized that voice immediately.  After having studied every interview Hayden Weston had done on television for the last ten years, she'd be able to recognize his voice anywhere.  He sounded the same, except now, in person, his voice sent a swirl of excitement through her.  His voice was huskier in person than on television.  Madelyn slowly turned from Darren's ruddy face to look up, way up, at the subject of her most acclaimed article.  Hayden Weston had more of a presence in person than he'd ever had in pictures or on television. 
     Madelyn swallowed hard-passed the anger, passed the bitterness, and into his chocolate-coloured eyes.  Tall, dark and handsome was a meek description for someone who radiated such strength and virility.  His dark brown hair had a slight wave to it and it was a bit longer than was conventional.  His skin was tanned and he was clean shaven, with high cheekbones and a strong, square jaw.  His lips weren't thin nor full, but wide and with his trademark smirk.  It was an altogether good look.  It was a shame that it was wasted on him.
     She opened her mouth, about to reply when Darren interjected. 
     "Maddy, you didn't tell me you know Mr. Weston-"
     "I don't," Madelyn snapped, her eyes darting from Darren to Hayden Weston. 
     Hayden raised his eyebrows, "Really? Don't tell me you've already forgotten the  'egotistical, womanizing, playboy' you so eloquently wrote about a month ago."  A slow smile spread across his face. 
     Madelyn thought it reeked of smugness.  She stood straighter, clasping her hands together.  "I believe the exact words were 'egotistical, narcissistic, womanizing playboy,' she corrected, tilting her head to the side and not breaking his gaze.
     Darren gave her a not-so-subtle nudge.  "Remember Maddy, big."
     "My ex-wife said that too?" Hayden asked, looking inordinately pleased with himself and not the least bit offended by her remark.
     Madelyn scoffed, stepping away from Darren.  "Disgusting," she said to Hayden.  She tossed her hair over her shoulder, with what she hoped was a look of disparagement. 
     "You know what I mean, Maddy," Darren said with a more forceful nudge.  Obviously she knew what he was getting at.  She glared at him.  He winked and then he was off, like a rat scurrying after a block of cheese.  Madelyn silently cursed his retreating figure.
     She turned back to Hayden, who much to her concern was still staring at her.  "Well, it's been delightful chatting with you, Mr. Weston, but I'm afraid the balcony might collapse under the weight of you, your ego, and your large man parts," she said with a tilt of her chin in his direction, as he laughed out loud.  Goose bumps danced up and down her arms at the sound of his deep, rich laughter. 
     "No way, not yet.  I've spent the entire night searching for you."
I hope you enjoyed that teaser! Thanks for reading!