Can you tell I'm just a *little* excited?!!  I'm so pleased to finally share my cover with you!!!  I have been staring at it all weekend…I think Entangled did a gorgeous job with it, don't you?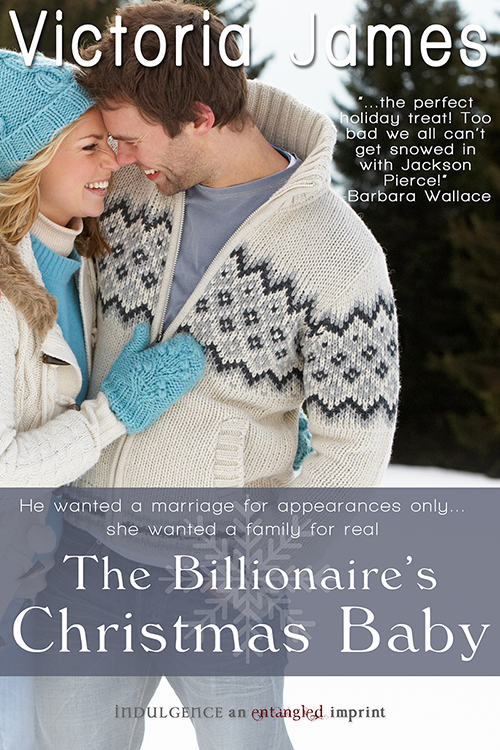 Jackson Pierce didn't make his fortune entertaining every half-cocked idea, especially one involving diaper changes. Running a software company takes dedication, and not even a cute brunette who seems to think he has something to do with the baby in her arms can crack the band of ice around his heart.
A baby on the doorstep is the least of Hannah Woods's problems—she has to find the baby's uncle and convince him to adopt her. If she doesn't, the baby will end up in foster care, and she can't let that happen. Armed with formula and a tin of cookies, she sleuths her way to the reclusive CEO's doorstep only to find six feet of holiday sexy—and a door slammed in her face. But when Jackson comes around and urges they marry for little Emily's sake, Hannah finds herself falling for the jaded billionaire and wishing for a holiday miracle of their own…Available now at Amazon and Barnes & Noble.
Thank you so much, writers and friends who have shared this journey with me.  You've all had so many kind and wise words to share with me and I know I couldn't have made it without all your support.  And, I know this isn't an Oscar speech, but I do have to give a huge thanks to the awesome people at Entangled.  I had no idea how much work went into preparing a publishable book.  The editors I worked with were just unbelievably talented and generous, and I've learned SO much.  All right, cue the music, my speech is done…and now I'm so excited to share this book with you!!!  This book is close to my heart-and those of you who followed my journey, know how special it is to me.
Victoria, xo