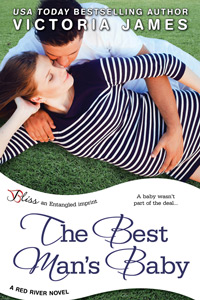 It's been a crazy, fun week since The Best Man's Baby was released! Since the response to this book has been so wonderful, I'm thinking it's time to celebrate with a new contest! I had a blast seeing your favourite lines in the Twitter contest…and I think this one might be even more fun…
All you have to do is head over to my Facebook page, look for the contest post, and then answer (with a link or post of the pic) of the celebrity that reminds you most of Jake Manning. I know the celebrity that I have in my head-and whoever picks the same celebrity wins a $20 Starbucks Gift Card! You know how much I love coffee-and you know that Jake owed Claire a coffee, so I thought that would be a good one 😉 Then please send out a tweet about the contest with a link to the FB page!
I'll pick the winner Sunday night. If two or more people pick the same winning celebrity, I'll do a draw for the gift card among those. I'm just dying to see who you guys think Jake Manning resembles in the celebrity world…
No tags for this post.