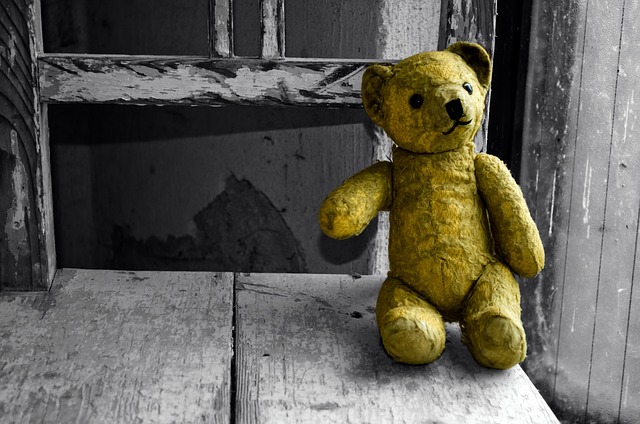 I drove myself crazy before and the first few weeks during the release of THE BILLIONAIRE'S CHRISTMAS BABY.  Why?  Reviews.  I drove everyone around me nuts.  I had a nightmare that the night my book was to be released, I'd wake up to five 1-star reviews.  I questioned why I had ever entered writing, why I would willingly put my work out their for public scrutiny.  I never realized how insecure I could be.  It was terrifying.  But I had to be a big girl and come to terms with the fact that not everyone in the playground was going to be my friend.  Not everyone was going to like me.
It reminded me of when I was in grade one and too shy or nervous to talk to anyone at my new school.  So I'd stand by the fence at recess and count down the minutes until it was over.  It took me a year to make friends.  But I was six, and I've come a long way since then 😉  I'm not shy or introverted (though if I'm at a big party I'd still rather people-watch than make conversation with people I don't know).  I would never want my kids to feel shy and to let their own insecurities stop them from fulfilling a dream (luckily I don't think this will happen to either of my kids, who take after their father-the life of the party).
This time?  Yeah, I'm nervous again.  But I'm also a little tougher, a little wiser.  I've decided I'm a writer and I'm not going anywhere.  There will be readers and reviewers that don't like my books.  But there will also be readers and reviewers that do.  I've connected with so many wonderful people and have had emails from so many lovely readers.  Every wonderful review that was posted filled me with excitement.  I want to be an example for my kids, to show them that it's okay to put yourself out there, regardless of the results.  It's okay to take chances, it's okay to keep trying, it's okay to face criticism.  All of that really does make you stronger.
In my upcoming book, my heroine has suffered some huge losses in her life-and taking a chance at loving someone again seems too painful, too risky.  But Holly needs to come to terms with the fact that in order to really live, she does need to love.  And love can be risky, and without guarantees…lucky for her I'm guaranteeing a happily ever after for them 😉
So this second time around, I'm going to gather up that courage that I've forced upon my heroine, and I'm going to be calmer and more Zen-like.  I'm going to take a little bit of the control-freak away and just go with the flow…
…and I'm going to work on that next book-or maybe clean the house.  Nah.  Wine!