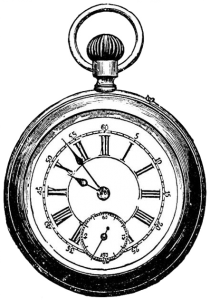 This has been our tag-line around here lately.  The dh and I have been repeatedly yelling this out throughout the day at various intervals.  Perhaps it's a stress-reliever because it's usually followed by a chuckle or two-or perhaps it's a little tribute to Jack Bauer…
We're heading down to the beach this week for some rest and relaxation…um, er, is that possible with 2 young kids?  Let me reprhase that…we're heading down to the beach for fun and a change of scenery before things get really busy.  We'll spend some time with my parents, who are already there, and then we'll have the place to ourselves for the rest of the week.  The DH and I will both be bringing our laptops even though wireless down there is almost nonexistent.
I'll be blogging over at The Hot Pink Tyepwriter on Friday, so be sure to stop by!
Hope your summer is going well…