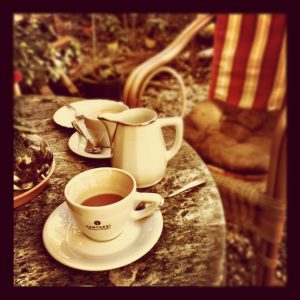 In my feeble attempt to make amends for being such an absentee blogger, I think I'm going to implement a schedule…yup, I am going to attempt to go back to regular blogging. You've all been so great with the emails and the newsletter sign-ups so I need make a better effort at regular blogging! And there is so much happening, so I need to get back to 'sharing' mode and connect with all of you…
So here's what I'm thinking…
Motivational Mondays-I'm a sucker for a good quote…and I'm a sucker for having a sneak peak into someone's work/family week. So, Mondays are all about what's on the table for the coming week, and I'll throw in a fave quote to get us inspired to face the weeks' daunting to-do list.
Teaser Tuesdays-Every week I'm going to post a few lines from the book I'm currently working on…or perhaps a few lines of the book that I'm not supposed to be writing, but am cheating with 😉
Writer's Wednesday-This is a general day where I'll share posts about writing in general-or info about what book I'm working on. I'm also fortunate enough to know some fabulous writers, so maybe I can coerce a few of them to do a guest post 😉
So, since it's Wednesday, here I go with my first attempt at Writer's Wednesday…
Things have been pretty hectic since I'm a little behind with everything. I was pretty sick (nothing horrible) a while ago and completely fell behind. I blogged about it on The Hot Pink Typewriter last month. Anyway, I'm doing much better now-only to have summer holidays in full swing over here! It'll be a bit challenging to try and stay on track this summer, but the non-control-freak  part of me (it's an infinitely small space that comes out for a few weeks at a time) is looking forward to no routine. We'll be heading down to the beach for a few weeks hopefully (laptop will be joining us, of course) for some family time.
What am I working on now? Well, in less than four weeks the last book in my Red River Series is due! This book is has been very challenging…namely because of the hero, Evan Manning. Definately the darkest of the siblings, a true alpha that has put me through the ringer. The woman who challenges him is, Grace-and she's about to turn his life upside down in a way he could never imagine. My working title for this book has been "The Doctor's Saving Grace" (which I thought was kind of clever, hehe) but I know that title will be changed. I am excited to let you know that at the end of The Best Man's Baby (coming next month!) there will be an exclusive excerpt of Evan and Grace's story!
In a little over a month, Jake and Claire's story will be released (The Best Man's Baby) and I'm so excited-not even nervous yet! Oh, and I've seen the cover! Another gorgeous one-as soon as I can share it I will. I think it will be going up for pre-order on Amazon at the end of the month…
Thank you all for being so patient with me! But never think twice about sending me an email-it's one thrill I will never get tired of. Really, reading and answering your emails are always a special treat 🙂
I'll be back soon…