One Epic Read!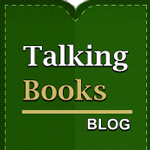 Summation of the story – Meet wedding planner Melanie who happens to be the bride's (Cori) best friend. Cori can't make it home to finalise details for her nuptials so she leaves it to Melanie. Adding to the mix is Cori's hotter than hot rancher brother Cole, who is grieving over losing his wife of years past. Cole is forced to help Melanie with a few wedding details and ends up getting stranded at his cabin. Mel is hiding something from her past. Something that has the potential to rock her very foundation. Cole soon comes to realise he has underestimated Melanie and begins to really get to know her. Despite it all he finds himself attracted to her. But will he give his heart again?
Thoughts on the book – This book was one epic read! From the first page I just knew this book would be one I could not put down! This story has so many facets within, struggles and undercurrents – loss, grieving, living, love and family. Strongly written characters with equally strong stories that intertwine to form one incredible read!
Melanie and Cole's characters had so much chemistry and the additional characters – Gage, Mrs Harris and even Tim added to the mix splendidly. This book cannot be faulted. An absolute feel good read.
Five Stars!
The Rancher's Second Chance
I love stories that I can get lost in and just sigh when they end.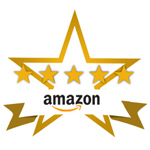 A man that lost his love of his life but he might have room for another woman if only he gives it a chance. A woman that can't trust anyone because of what happened with her father but a cowboy might just be the one to pass her test.
This was such a warm, emotional story. When I started reading this story I knew that it had to do with a cowboy that was going to get a second chance to love a wonderful, strong woman. But as I was reading and he told his story about how he met his wife and how she passed away so many memories came back to me of when my husband passed away. I know that both my husband always and I talked about what if one of us passed away would we ever be able to remarry or find someone to be with, both of us answered no. I love how he was able to move on but it wasn't that he knew he needed to he was still in mourning. He thought he moved on with his life but he never did, it seemed that he was waiting for her to come into his life so he could love again. He just didn't know that she also had her own demons and he was going to face them together with her.
Cole Forrester and Melanie Simms have been left to finish the last details of his sister's wedding which is also her bestfriend. She has had a major crush on him and well he hasn't really noticed her much. Now here is Gage, he is like a brother to Cole, putting the moves on Melanie and he is not going to have it. Ms. Harris, is the housekeeper and match maker and she has her own agenda so Cole can see how lovely Melanie is and how she would make him happy.
When it's time to go to the chapel she gets stubborn and she will not get on a horse. She is willing to walk in the freezing cold but she doesn't tell him why her reluctance in not mounting one. They end up walking to the chapel but when they are ready to leave a blizzard catches them and they have no choice but to walk to a small cabin that Cole has in the wooded area. It's nice and small and the most important thing they are alone, half naked and with a bottle of whiskey. He can no longer keep his hands to himself and he wants her and she wants him. Things get hot and heavy but Gage interrupts them.
Soon she finds out that he is closing a deal with her father's company and she had received a phone call from her sister saying that they were coming to Passion Creek. Cole has been coming to see her and he wants a relationship with her but she's afraid. He wants this business to go through for a long time and it was a dream that he and his late wife had. She couldn't tell him what her father did and why not to do business with him. Then the day comes that her sister, Meredith, shows up at her business but things don't go very well and they have another fight. Cole and Melanie go out to dinner and that where she sees her father. How can she continue being with Cole when he is going to be doing business with a monster? How could have Cole just let her walk away can he get her back when he realizes what he just did?
The Rancher's Second Chance is a great start to a new series. This is not my first read by Ms. James and I know that I will be waiting patiently for the next book in this series. I truly hope that the next story is about Gage and Meredith something not good was going through Gage's mind when he saw Meredith, I don't know if he knows her from the past or if it was just him being protective. The pace of this story was perfect and the characters were well developed. The storyline was intriguing and Ms. James writing is captivating. I love stories that I can get lost in and just sigh when they end. I can't wait for more from this author.
I highly recommend this read to all readers that love romance.
The Rancher's Second Chance
Monica Cardoza (Amazon Reviewer)
She has moved her way up to the top of my "Favorite Authors" list.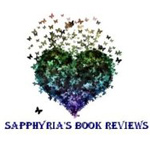 Melanie Simms is an up and coming wedding planner based in Passion Creek. Her good friend Corrin (Cori) is getting married soon and Melanie wants the low key-high society wedding to go off without a hitch. The problem? Cori is out of town having emergency surgery and there are wedding details that still need to be worked out. Melanie now must go to The Tall Pines Ranch, owned by Cori's brother, and work with him to get the final wedding items needed.
Cole Forrester married his soul mate and, tragically, buried her five years later. He's content in the fact that he is alone and isn't looking to replace Sarah. Fate has a funny way about her though, and she sends Melanie across Cole's path. Except, Cole thinks Melanie is a spoiled brat and way too high maintenance and Melanie assumes Cole only views her as his little sister's friend. He cannot wait for the wedding planning to be finished and for Mel to be on her merry little way.
As they are forced to spend more time together, however, there is a definite shift in the plane. Feelings that have been buried or unrealized sprout forth and unite Mel and Cole in a way that neither expected or felt was possible. Unbeknownst to either, both Cole and Melanie have serious issues related to their pasts that could either pull them together, or drag them completely apart. And when Cole fulfills a dream of his late wife's by making a business deal with a family restaurant chain, he learns just how family oriented the owners of the chain really, are and what that venture may mean for his future.
Melanie is a very likable character. She comes from a wealthy family but harbors deep scars. She's worked hard to distance herself from the family name and make something of herself. Her business as a wedding planner is still in the growing stages but she's committed and determined to be successful. She's down-to-earth and genuine.
Cole is a man haunted by the memory of his late wife, Sarah. He is comfortable being single for the rest of his life, as no other woman could ever replace Sarah. Well, as is pointed out to him, you don't replace a loved one, ever. Living your life and finding someone else isn't to replace or forget. It's okay to move on when the time is right. And his friend, Gage, and housekeeper, Mrs. H., know it's time even if Cole doesn't.
The secondary characters fulfill their roles with purpose and likability. Each one has their own part to play and Ms. James has written them well. There are matchmakers, villains, friends, and family that each make an entrance into the Passion Creek novel.
The world that Victoria built brings the past up to date with the present without dragging it out or not providing enough detail. We are given the right amount of back story for both Mel and Cole to see the misconceptions, misunderstandings, and reasonings behind behaviors, attitudes, and life choices. I couldn't help but fall in love with both of them.
I've now had the chance to read two books written by Victoria James and she has moved her way up to the top of my "Favorite Authors" list. Victoria's books are powerful and full of emotion. Her ability to transform a story in the minds of a reader from nothing but words on a page to full blown reality is extraordinary.
The Rancher's Second Chance
Cole…he's well…he's my lord he's hot is what that man is…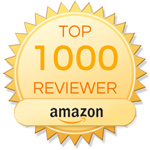 Cole…he's well…he's my lord he's hot is what that man is, "seconds later Cole Forrester filled up the doorway and her mind. He was a solid, six feet two inches of hard, beautiful man. There wasn't a soft spot on his well-defined, hard-working body. His low-slung, well-worn jeans outlined his long legs and narrow hips. His hands braced the doorjamb in the entryway where she noticed his dark blue button down shirt straining against his wide chest." Some of the conversations Cole has with Mrs. H are well embarrassing for the poor boy, "he hurried up, his fork scraping against the plate as he piled up the remaining eggs. "I have no problem getting my 'urges' taken care of. It doesn't mean I need to find love." He can be caring when certain times deem it, "he wrapped his strong hand around her injured ankle. She flinched and gasped out loud. His head snapped up. "Why the hell didn't you tell me you were this hurt?" He can be considerate as well, "his heart smashed against his rib cage. "Beg, Darling, I'd never make you beg. You want me, you got me," he said and lowered his head." I really enjoyed reading this book.
The Rancher's Second Chance
andrewsheath (Amazon Reviewer)
A wonderfully heart-warming and emotional, yet sexy romance, a MUST read!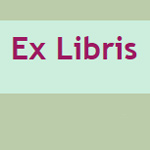 One of the biggest (and best) surprises of 2012 was discovering Victoria James and reading her debut novel The Billionaire's Christmas Baby. So as you can see A Risk Worth Taking started with an unfair head start it had to measure up to its predecessor, and I am very happy and relieved to report that not only did it not disappoint, it was just as wonderful as Victoria James' previous novel!
A Risk Worth Taking is the first book in Victoria James' new contemporary romance series taking place in the small town of Red River and featuring the Manning brothers (Quinn, Jackson and Evan). A Risk Worth Taking is Quinn's, the eldest brother's story.
Our heroine, big city girl, successful interior designer Holly suddenly becomes the guardian of Ella, her little niece of 6 months when her sister and her husband are killed in a car accident. She goes back to renovate her childhood home and sell it to put the money in a trust for the baby and since Quinn is the local and successful contractor who will help her with her plans.
Holly was a heroine I not only liked but admired. She was ambitious yet warm-hearted and she took on the role of guardian of her orphaned niece even though she didn't know anything about babies or mothering. Not only was she grieving for her sister (and her husband), she also felt guilty for being the one alive to take care of Ella and scared that one day when was all grown up she would resent her and hate her because it was Holly who brought her up and not her own mother. My heart went out to her when reading about her grief and vulnerability, but her strength and how she tried to cope with these were admirable. Holly is all alone having lost her parents when she was little, then her grandparents who brought her up and now her beloved sister with whom she was so close, she doesn't have any other family than Ella, and all the loss and grieving sadly left their mark on her.
"A few weeks ago, he'd called her cold for selling the house. Now, he knew. The vulnerability that she tried so desperately to hide was staring him in the face. Holly was afraid. This place was her old house, but everyone she loved was gone. The memories were haunting her."
Quinn was a dreamy hero: all responsible and gentleman-like, and it didn't hurt he was swoon-worthy sexy either 😉
Quinn and Holly go way back: they practically grew up together and Quinn was Holly's first crush and teenage love, and on her last night before leaving for college she declared her love, but he refused her.
"She'd been naïve and trusting–and told him that she loved him. He knew, looking into her eyes, that he loved her, too, but never said the words aloud. He didn't want to be the guy to hold her back. She'd been too young to know what she wanted for the rest of her life."
Although a decade has gone by the humiliation is still fresh in Holly's mind, and to make matters worse Quinn is even more drop-dead gorgeous than before. She feels her traitorous body reacting, melting to his proximity. Kudos to Victoria James, because the chemistry and attraction between Holly and Quinn was palpable, off the charts!
"Holly, do you know what I want to do right now?" Holly swallowed. Hard.
"Take a hot bath?" He shook his head and took a step closer. She could barely breathe.
"A hot shower?" He shook his head again and his eyes dropped to her mouth. Her lips parted involuntarily.
"Coffee?" she managed to whisper as she heard the beep signaling the brew cycle had finished. He shook his head again and stood a few inches away from her.
"I want to kiss you," he said, his voice deep, and then he gently took her wrist and tugged her toward him."I want to kiss you and taste you and never stop."
I loved Quinn's intensity, the strength and conviction behind his words were so powerful I could feel them resonate through the pages:
"Quinn turned, ready to leave, but then paused."I never kissed you the way I wanted to because I knew that if I did I wouldn't be able to stop. I wouldn't be able to get enough of you. And if I had thought for one second that you meant what you said that night, I would have come after you," he said."
There were lots of delicious sexual tension and sparks flying, but their relationship was so much more than just physical. Loved all the scenes where Quinn teased Holly, made me chuckle out loud.
And of course besides the romance aspect of the story I have to point out that A Risk Worth Taking is as much a story of a woman becoming a mother and a man finding himself a family as it is the story of how Holly and Quinn found love.
"Quinn's eyes opened slowly, and Holly held her breath. Her heart constricted painfully as his hand immediately went to smooth Ella's hair. And then his eyes landed on hers, filled with the emotion that she wanted to run from. He was the man that she could never forget–hard and strong, combined with that mix of tenderness that only he could pull off so well. He made her want to give up her solitary existence, abandon her career in Toronto. He made her want to believe that people stayed, that people lived, that love could conquer everything."
Verdict: A Risk Worth Taking had everything I loved in The Billionaire's Christmas Baby: it had just as much heart and heart-warming/heart-squeezing emotion, equally wonderful and lovable characters and a terrific, captivating romance with such a vivid chemistry that you could feel those sparks flying off the pages. A Risk Worth Taking has everything and more you could expect and want from a contemporary romance, with her captivating writing style, engaging characterization, witty humour and steamy scenes, Victoria James gifts us with another keeper. A Risk Worth Taking is a wonderful first instalment to this new series, I can't wait to read about the other Manning brothers. Readers, you'd better put A Risk Worth Taking on your to-be-read lists, trust me, you don't want to miss this series!
I give A Risk Worth Taking 5 stars!
The Best Man's Baby is a great story that I did not want to end.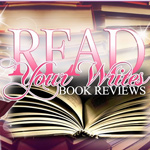 The Best Man's Baby is my first Victoria James book. I can say without a DOUBT, it will not be my last. I was sucked into the book immediately. I couldn't wait to find out the secret Jake was carrying around and the outcome for this couple.
Claire Holbrook is the best friend of Jake's new sister-in-law, Holly. Holly and Quinn Manning's story is told in A RISK WORTH TAKING. The Best Man's Baby starts out at the wedding reception of Holly and Quinn. Claire decides to be wild for one night and comes on to Jake. Jake decides that he's tired of fighting his attraction to Claire and the two take things to a hotel room upstairs. Afterwards, Jake leaves a heartbroken Claire and disappears for six weeks. When these two come face to face again, things get a little heated and embarrassing to say the least. Let's just say some things do not go well with a burger. But this is a confrontation that will change their lives forever.
Claire has always has been the good girl trying to do the right thing. She has issues from her childhood that she thinks she's overcome but hasn't. She's a successful florist and has a killer personality. When pushed to the limit, she has a backbone that's to be admired. Jake Manning is a tortured soul who doesn't really know where he fits in. At a young age, he learned something about himself and still fifteen years later is trying to overcome it. It's a secret he has kept from everyone, except for one person. Jake has a history of running when things appear to be too serious, but his running is really only just a cover.
When Jake learns he's going to be a father, he immediately steps up and is willing to do whatever is necessary to be the ONLY father in his child's life. Claire refuses to let this be easy for Jake, but Jake refuses to take no for an answer. The journey these two go on is frustrating, touching, heart-wrenching, and amazing all at the same time. It takes one night of passion and weeks of struggling for Jake and Claire to achieve what they want and need the most in life, freedom from the past and a future full of happiness.
There are not enough words to express how much I loved this story. Writing this review was extremely hard to do without spilling all the details. The Best Man's Baby is a great story that I did not want to end.
Every now and again an author is able to write a book that you fall in love with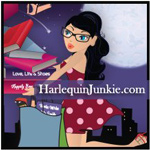 Every now and again an author is able to write a book that you fall in love with, and engages you in such a way that even when you have finished reading, the story seems to live on in your soul. The Best Man's Baby by Victoria James is one of those kind of books. It held my heart in a vise from beginning to end and I read it during every available spare moment. It is an amazing book and I recommend it highly.
Florist and good-girl Claire Holbrook has been in love with construction expert and tough guy Jake Manning forever. While Jake has been acutely aware of Claire's curves for at least half a decade. They both grew up in the same small town of Red River, she the virginal minister's daughter and he the son of two parents who did not love or want him. After the wedding of Claire's best friend Holly to Jake's brother Quinn, Claire and Jake spend a passionate night together. He leaves her bed in the wee hours of the morning and they have no contact until six weeks later, when Jake returns to town and Claire very publicly tells him she is pregnant.
As much as Clair cares for Jake, she does not want him to be with her because of the baby only. She wants the whole kit and caboodle, his mind, body and soul. As they begin to work through the logistics of their future, their feelings for each other begin to unfold and sizzle. However, trust is very difficult for Clair, while acceptance due to the truth of his past, is crucial for Jake's well-being and happiness. Luckily the ability of their respective families to be nonjudgmental and listen, ensures their happiness.
This story is filled with raw emotions from both main characters. When Claire cried, my heart was breaking with her. When Jake got emotional, my eyes teared. This story is the perfect combination of romance, intricate plot, angst and love. I will be anxiously waiting to read the third book in the series when it is released sometime this winter.
This book should become a Christmas staple to women all over, because that's how fantastic it is!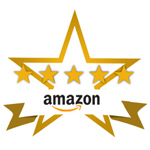 I've had Christmas spirit since the start of November, but I can fully assure you all that even if I wasn't, The Billionaire's Christmas Baby would bring it on with a bang! Filled with holiday cheer and tears, Victoria James once again managed to amaze me, by tugging on my heart string until I couldn't take it anymore.
Hannah Woods spends three weeks tracking down Jackson pierce, the uncle of the baby that's been left on the church doorstep. She finds him and my initial thoughts were: "What a jackass!" A rich, successful, very good-looking jackass. I was intrigued to see how Victoria James was going to change my mind about him. I never thought I'd cry tons of ecstatic tears when she did.
Taking on the impossible, Hannah goes ahead and agrees to Jackson's terms, and man oh man are they some extreme terms. I loved Hannah completely. She could put Jackson in his place without even trying. And I've gotta hand it to her, turning a complete Scrooge into a Christmassy guy? Well done!
But really, enough about them. I really just want to tell you all what I thought about this story. This story was completely heartfelt and gut-wrenching, and it really made me want to bake some Christmas cookies, but I didn't, because the book distracted me so much that they would just burn. Victoria James succeeds in once again bringing polar opposites together. She created a fantastic novel that's definitely worth more than one read. In fact, I think this books should become a Christmas staple to women all over, because that's how fantastic it is!
And, thanks a lot Victoria, for making me ruin my perfectly good mascara!
The Billionaire's Christmas Baby
BookishLove (Amazon Reviewer)
Wonderful sense of humor, often causing me to burst out loud in laughter at surprising moments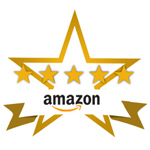 I love holiday romances and this one doesn't disappoint! The cozy winter setting makes this a perfect book to curl up with on a chilly night, and a great way to kick off the holiday season. The writing is vivid and fresh, and the author creates a beautiful landscape for her characters that makes you wish you were right there along with them. The Christmas theme heightened the conflict and really added an extra touch of romance to the story. Who doesn't want something magical to happen at Christmastime? I immediately fell in love with the heroine – she seemed like someone I would be friends with in real life, and I instantly connected with her. The author of this book has a wonderful sense of humor, often causing me to burst out loud in laughter at surprising moments. It was just the right balance to keep the book engaging, and through fine-tuned turn of phrase, she was able to delicately weave humorous elements that added to the character development and caused me to bond with the characters all the more. The chemistry between Hannah and Jackson is page-turning, full of little twists and turns that kept my attention from start to finish. I love heroes with a bit of an edge and Jackson is about as irresistible as they come. If you're looking for a way to get yourself into the holiday spirit, treat yourself to an early gift. A great Christmas read.
The Billionaire's Christmas Baby
Megan (Amazon Reviewer)